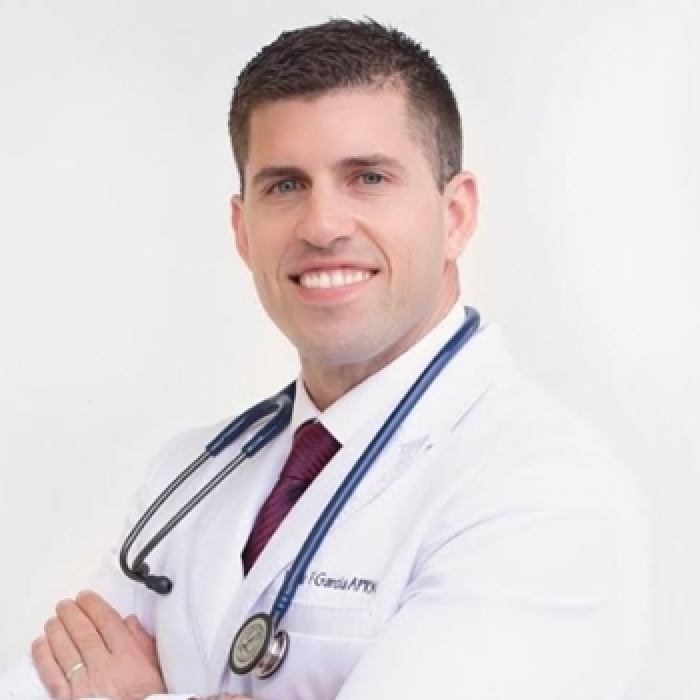 Visit Emelio Garcia, APRN
Emelio Garcia, APRN is a devoted family Nurse Practitioner at Clinical Care Medical Center.

Primary Care
Spanish & English

1200 Alton Rd Miami Beach, FL 33139 About Emelio Garcia, APRN
Specialties: Primary Care
Mr. Emelio Garcia is a family nurse practitioner. He is currently working with Clinical Care Medical Center, based in Miami Beach, FL. Some of the conditions he treats include abdominal pain, migraines, chronic illness, bleeding, and muscle pain. He is thorough in his work and aims at providing excellent care to all his patients.
Mr. Garcia earned his bachelor's degree from Barry University. He then received his master's degree in nursing from Florida International University. He is very passionate about his patients and always looks out for their well-being. Among other things, Mr. Garcia is also certified in Basic Life Support (BLS). He welcomes patients of all ages and is determined to create a positive and comfortable atmosphere for each of them.
Education and Background
Medical School
Florida International University, Master's in Nursing
Barry University (Bachelor's)
Basic Life Support (BLS) Certification
In-Network Insurances
Clinical Care Medical Center accepts Medicare, Medicaid and other insurance plans.